A born and raised New Yorker, Alyssa has been sharing her passion for Yoga since 2009. Early on in her teaching career, she began an Ashtanga practice that would heavily influence her classes. Alyssa is 500RYT certified, and has over 1000 hours of training in Vinyasa, Hatha, Hot Vinyasa, Moksha, Yin Yoga and Acro Yoga. She believes in a balanced practice that helps us to be present and to let go of the distractions and doubts that create our everyday dis-ease. She finds that through a physically and mentally challenging practice, we can find a sense of calm and grow our practice by applying what we do on the mat, off the mat.
Alyssa teaches group classes in New York City at Modo Yoga and Equinox. She is also available for private lessons and corporate classes.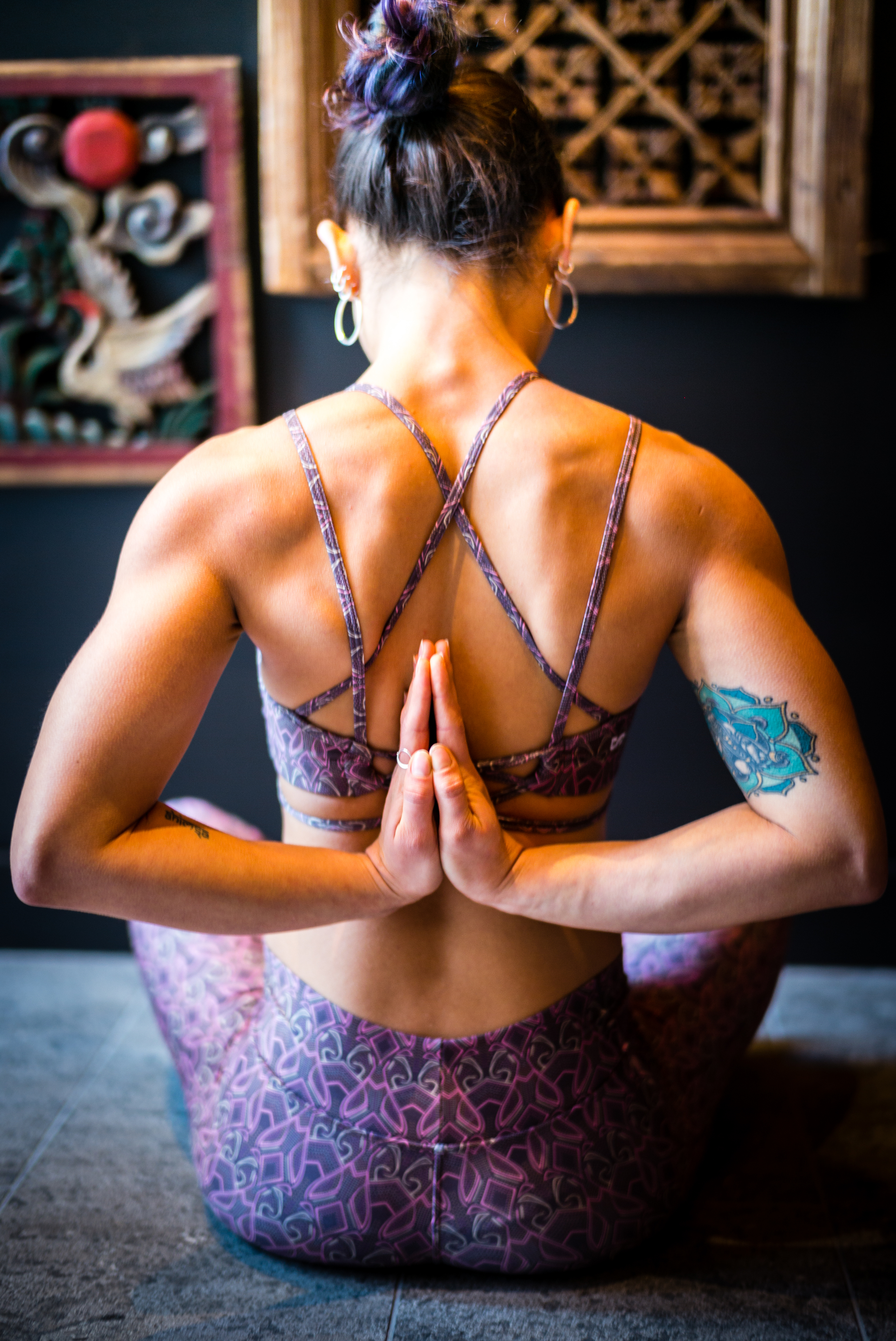 Class Schedule
MODO YOGA NYC
CLICK HERE to see the
MODO YOGA NYC schedule
for my daily classes <3
Equinox NYC
Brooklyn Heights
Saturdays, 9am Power Vinyasa
Wednesdays, 12:15pm Vinyasa (starting in August)
Williamsburg
Thursdays, 7:30am Vinyasa
WORKSHOPS, RETREATS & EVENTS
Costa Rica FLOW AND FLight RETREAT
March 14-20,
Join Alyssa for 6 days in Nosara, Costa Rica at the BEAUTIFUL Costa Rica Yoga Spa.
This retreat invites you to leave the city hustle, the daily routine, and the chill of winter behind for a chance to reset in paradise.
Deepen your practice with sunrise Vinyasa each day before breakfast. Daily practice in a small group under Alyssa's watchful eye means more individual attention in each session, which means more opportunities to refine your alignment and adjustments to personalize your practice.
Test your wings with 3 different workshops on arm balances, Acro yoga, and the journey to a safe and sustainable handstand practice.
The week schedule includes plenty of unstructured time to read, journal, meditate, and be with yourself in the gorgeous nature of the Costa Rican jungle. The itinerary includes two optional offsite adventures, Paddle Boarding and Ziplining.
Please email Alyssa.yoga.nyc@gmail.com for the lodging price breakdown. :)
More info on the COSTA RICA YOGA SPA WEBSITE here.
Intro to Acro Yoga @ Modo yoga nyc
Saturday october 26, 11am - 1pm
modo yoga Williamsburg
Link to sign up coming soon!
Check out Modoyoganyc.com for more info ;)
INTERESTED IN BOOKING Alyssa FOR A PRIVATE Yoga, Handstand or Acro SESSION,? about GROUP CLASSes, OR PHOTOSHOOTs? GET IN TOUCH!