A born and raised New Yorker, Alyssa has been sharing her passion for Yoga since 2009. Early on in her teaching career, she began an Ashtanga practice that would heavily influence her classes. Alyssa is 500RYT certified, and has over 1000 hours of training in Vinyasa, Hatha, Hot Vinyasa, Moksha, Yin Yoga and Acro Yoga. She believes in a balanced practice that helps us to be present and to let go of the distractions and doubts that create our everyday dis-ease. She finds that through a physically and mentally challenging practice, we can find a sense of calm and grow our practice by applying what we do on the mat, off the mat.
Alyssa teaches group classes in New York City at Modo Yoga and Equinox. She is also available for private lessons and corporate classes.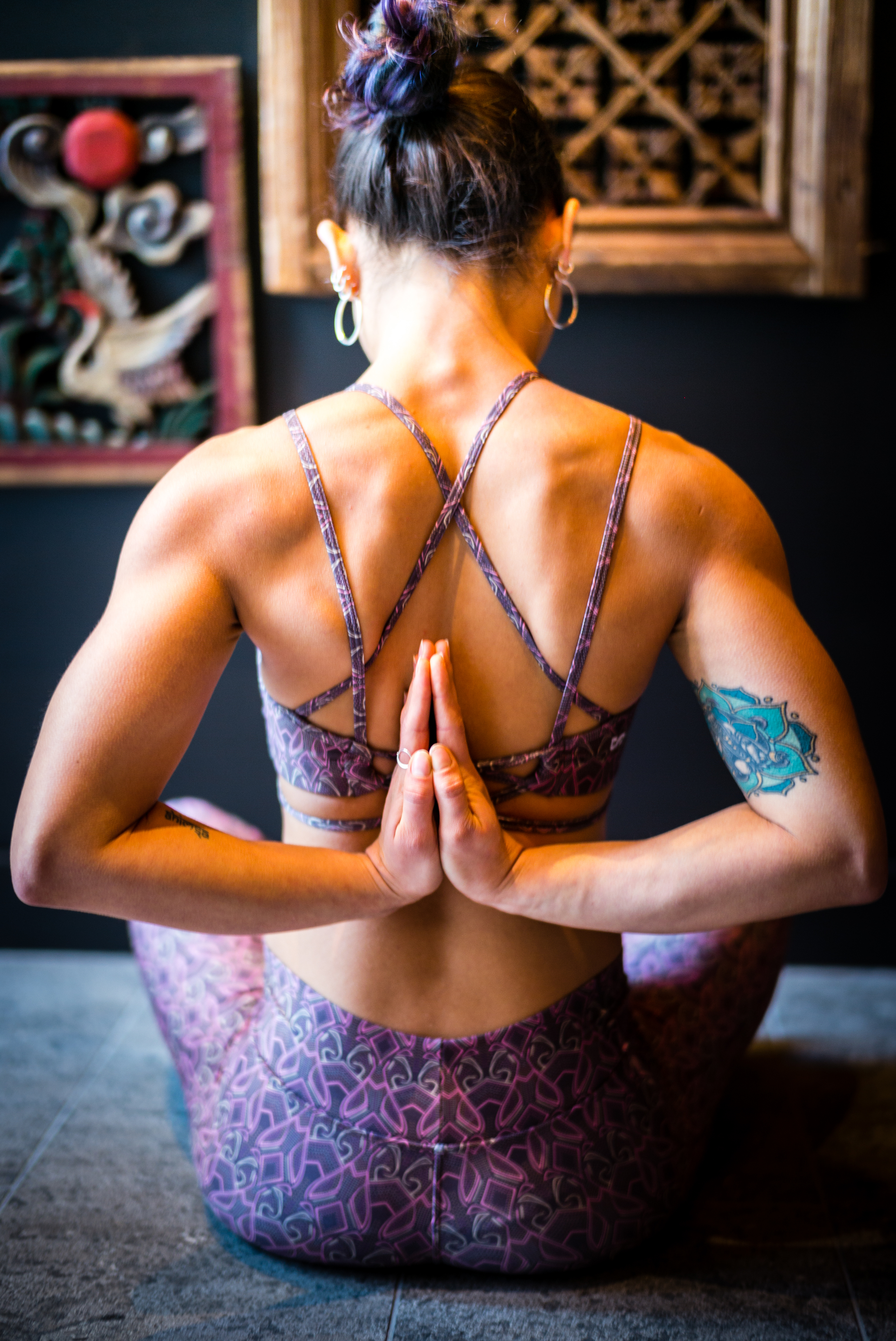 Class Schedule
MODO YOGA NYC
CLICK HERE to see the
MODO YOGA NYC schedule
for my daily classes <3
Equinox NYC
Brooklyn Heights
Saturdays, 9am Power Vinyasa
Wednesdays, 12:15pm Vinyasa (starting in August)
Williamsburg
Thursdays, 7:30am Vinyasa
WORKSHOPS, RETREATS & EVENTS
Queer and Trans Acro Yoga
WEDNESDAY SEPT 25, 8-10PM
No experience or partner necessary
Donation Based, No one turned away for lack of funds
LOCATION: 38 West 32nd Street, Manhattan NYC #1406
Intro to Acro Yoga @ Modo yoga nyc
Saturday october 26, 11am - 1pm
modo yoga Williamsburg
Link to sign up coming soon!
Check out Modoyoganyc.com for more info ;)
INTERESTED IN BOOKING Alyssa FOR A PRIVATE Yoga, Handstand or Acro SESSION,? about GROUP CLASSes, OR PHOTOSHOOTs? GET IN TOUCH!